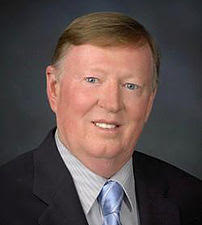 Local Expert in Angelus Oaks (20 years experience)
Specialties: Buyer's Agent, Listing Agent
My family first came to these mountains back in 1965 and purchased one of the "special use cabins" on Forest Service land. It quickly became the center of family life and due to such frequent use we picked up stakes in south Orange County and moved up to the tiny mountain town of Angelus Oaks in 1993. I now live in Angelus Oaks but "go down to my mountain cabin" frequently (it is 400 feet lower elevation than our primary residence in town). A few years later I began to close down my investment management company and took over the only local real estate office in town.
I have been very happy since I seem to enjoy the direct interchange between people as a Realtor much more than my 35 years as a registered investment adviser. I have become the chairman of the Seven Oaks Tract Cabin Owners Association and serve as a board member of the local Glen Martin Mutual Water Company from time to time. The knowledge and experience I have accumulated over the last 20 years serve all of my clients well, buyers and sellers alike. During the 20 years in the Angelus Oaks office of a different Real Estate company, I have represented more than 50% of all buyers and sellers in the greater Angelus Oaks area. I have recently changed my broker affiliation to Best Properties and operate under the DBA of Best Mountain Properties. Assisting inquirers with local knowledge and facts before a sale, helping buyers get through the complicated escrow process, and finally helping the new homeowner integrate into life in the little community of Angelus Oaks is very rewarding. I enjoy every day helping people. Life is really good!